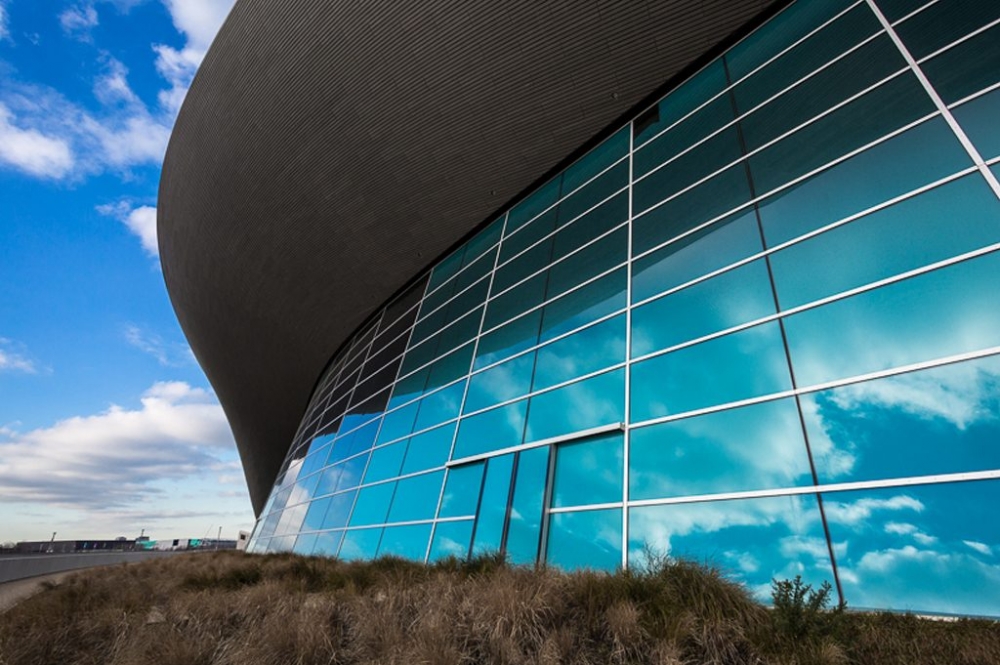 Olympic Aquatic Centre
I recently took the high speed train to Stratford International to begin preparations for a three month long timelapse project of a development of luxury apartments a stones throw from the Olympic Park.
Having made my initial site inspection the week before, my task this visit was to install the camera and then run a very shorttime lapse sequence to check that it was recording correctly, and that I was capturing the best possible images. With two hours to kill, I headed off to take a look at the nearby Olympic Park. 
The Queen Elizabeth Olympic Park as it is officially known was, of course, the venue for the London Olympics and two and a half years on, the Legacy of 2012 dominates the East London skyline with iconic buildings and structures; the Stadium, theArcelorMittal Orbit (the UK's tallest sculpture) and, of course the stunning London Aquatics Centre.
I love bold, imaginative architecture, and this gorgeous, organic, wave inspired space ship from the imagination of Zaha Hadid is even more beautiful up close, relieved of the two temporary 'wings' housing over 15,000 spectators during the games. Get up close and you see the real beauty of the design, curved and muscular, like a gargantuan leaping stingray.
I was lucky enough to have 40 minutes or so of glorious late afternoon Winter sunlight complete with deep blue sky before the clouds descended and deprived me of the sun. I concentrated on capturing relatively small sections of the centre as for me, that's where the real beauty of this masterpiece lies. I wanted to isolate the building from its background, and imagine it surrounded by miles of uninterrupted savannah grasslands … enjoy!