When my good friends at Incognito Artists contacted me and asked if I would photograph their concert at St. James Theatre in Londons West End, I jumped at the chance. I had seen their brilliant fusion of classical crossover, opera, musical theatre, pop, jazz and swing tunes some months before and I absolutely loved it, they are all so talented!
I had met Geoff Sewell and his lovely wife Simone earlier in the year when I photographed their amazing art collection for The Player bookazine. Geoff rang me and asked if I would like to help out and the rest, as they say, is history! 
The St James Theatre is a very special venue – the first newly built theatre complex in central London for 30 years and the show in the 100 seater studio was a sell out! The thing I liked best about the studio is how close you are to the performers. We've all been to concerts or shows where the stars are tiny dots on a far off stage, but the studio is so intimate it's impossible not to feel part of the production, especially as the talented stars from Incognito Artists from the West End, Broadway, and from the Opera houses around the globe, love a bit of audience participation!
We started off with some posed shots which will be used to publicise future concerts and for their website and then, once the audience had filed in and found their places, the magic began!
If you get the chance to see the talented people at Incognito Artists, I would highly recommend it, especially if it happens to be at St James Theatre.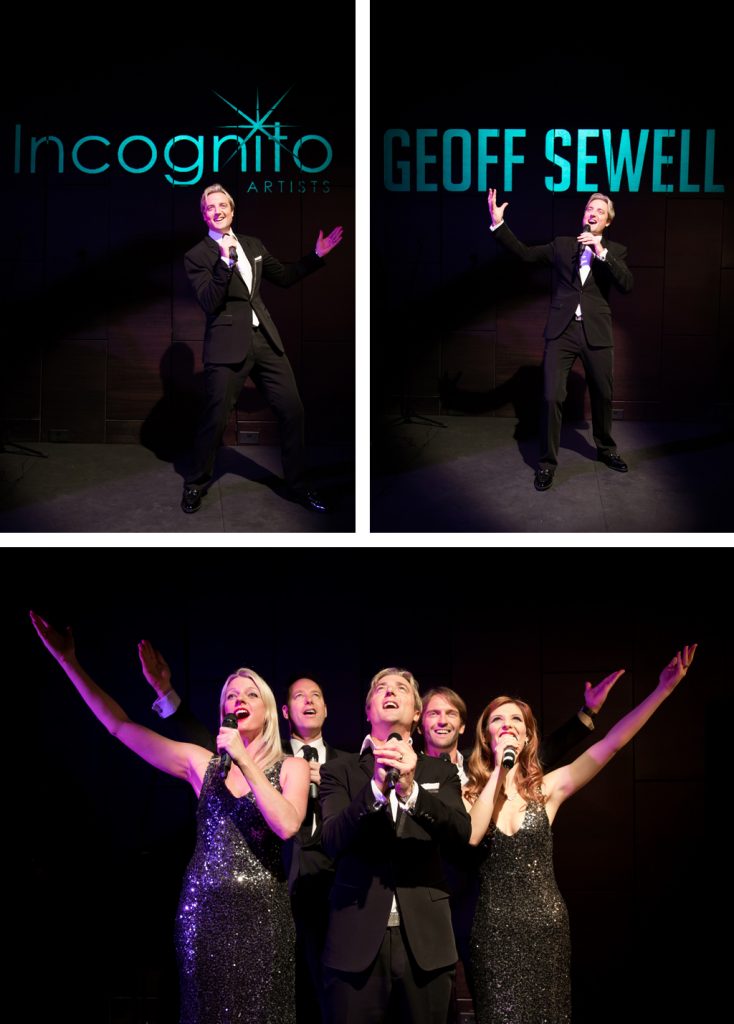 John Starns Theatre Photographer London