Yesterday we took a trip to The Shard to celebrate Hugo's 15th birthday. Anyone in the vacinity of London's Southbank and beyond will find it difficult not to gaze upwards in awe at the tallest building in Western Europe. 
Once inside, there are a profusion of friendly, smiling staff to direct you to the first of two lifts to whisk you to the observation platform. Having visited the Eiffel Tower earlier in the year, I was convinced that the Parisian landmark seemed higher and so it turned out. The Shard is 308 metres, and the Eiffel Tower is 320 metres, but is not classified as a building!
The observation deck of The Shard sits 245m above the sprawling metropolis below and what an amazing view! Firstly, the walls of The Shard are glass, so your view is unimpeded (unlike its Parisian counterpart which has grilles, which although necessary, are not great for photography). Secondly, this is the highest view of London by some way – it's almost twice as high as any other viewing point in the capital so not only can you see the great landmarks that everyone associates with London, but on a clear day such as we were lucky enough to witness, you can see the arch of Wembley Stadium, the Thames snaking out to Sea to the East and the North Downs. Gaze straight downwards 245m to the ground below and you'll see trains winding their way through London Bridge station destined for South London and the Kent coast, while by the Tower of London miniature figures skate round on the rink set up for Christmas. On a clear day it is possible to see for up to 40 miles. 
Go just before sunset as we did and it is truly magical. What made it for us though was the appearance of a Metropolitan Police helicopter. We'd seen a couple of commercial aircraft disappearing up into the late afternoon clouds, but the helicopter came much lower – almost to the height of the observation platform, travelled once around The Shard, then hovered just long enough while the passengers waved to us (and we waved back) all at 800 feet above the ground! 
It's certainly not a cheap visitor attraction and it would be a totally different experience if it was a foggy day (or if there were hoards of people on the viewing platform) but on the day we were there, it was just perfect. Go visit and enjoy!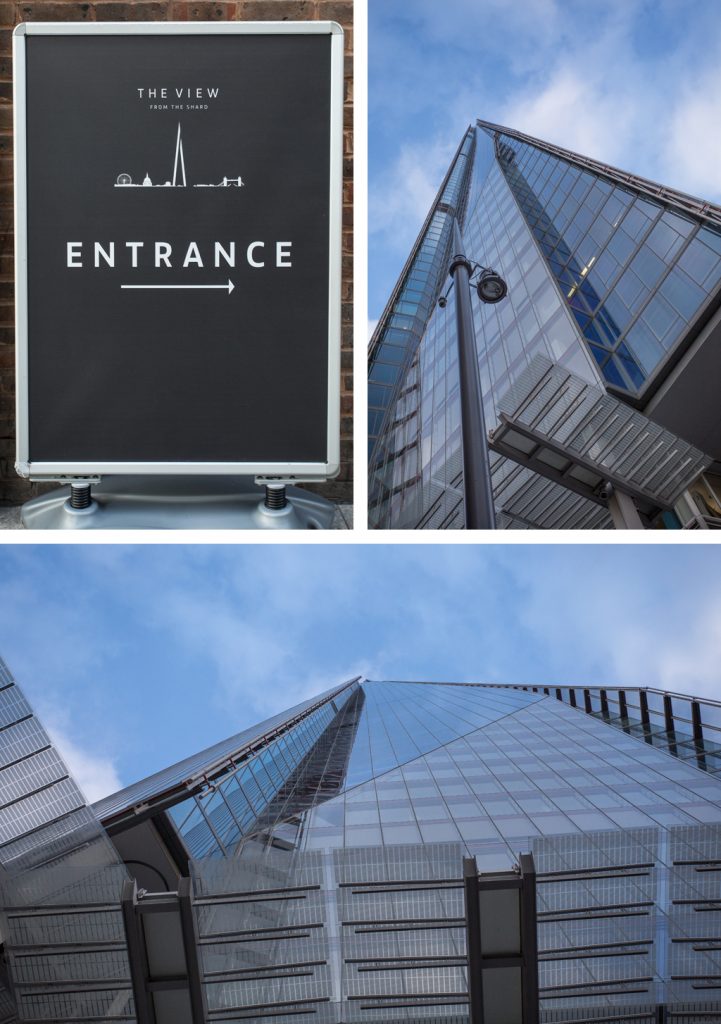 John Starns Photographer London