Camber Sands Beach Photographer
Here's a beautiful Summer family shoot that I recently captured down at Camber Sands Beach.
Camber is situated just east of the gorgeous ancient town of Rye and has over 7 miles of award winning golden sands. It is remarkable as it is the only sand dune system in the whole of East Sussex and provides a natural habitat both animal and plant life.   
Dogs are only allowed on the westerly section of the beach during the summer months, so I arrange to meet Emma and her three boys there. Before long they appear with energetic Hamish the dog straining at the lead, desperate to explore.
We clamber up the sand path that leads across the dunes and suddenly we are at the highest point, with the whole beach spread out before us. The tide is way out and there is hardly a soul as far as the eye can see.
It's a beautiful July day, sunny but with quite a lot of cloud cover, which is great. I will be making the most of those overcast spells to capture some portraits of Emma and the boys – direct sunlight is not the best for that!
At the beginning of any lifestyle shoot I tend to spend a little time speaking to members of the family, especially the younger ones, to put them at ease. The cameras stay in my bag until I am sure that I have gained their confidence. I get the boys to try a few jumps off the dunes. Before long they are used me being around and are so engrossed in what they are doing, it's almost as if I am not even there.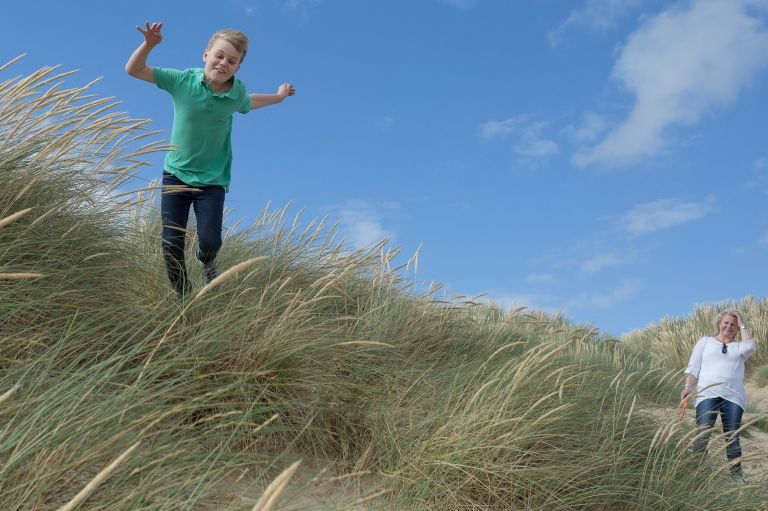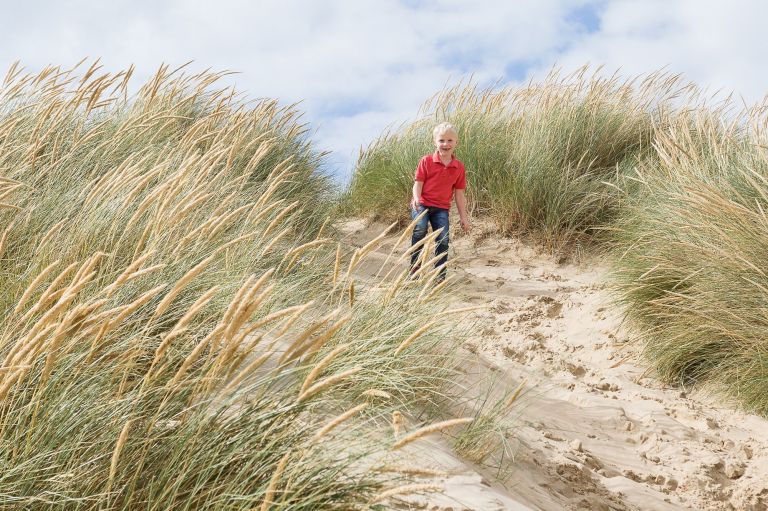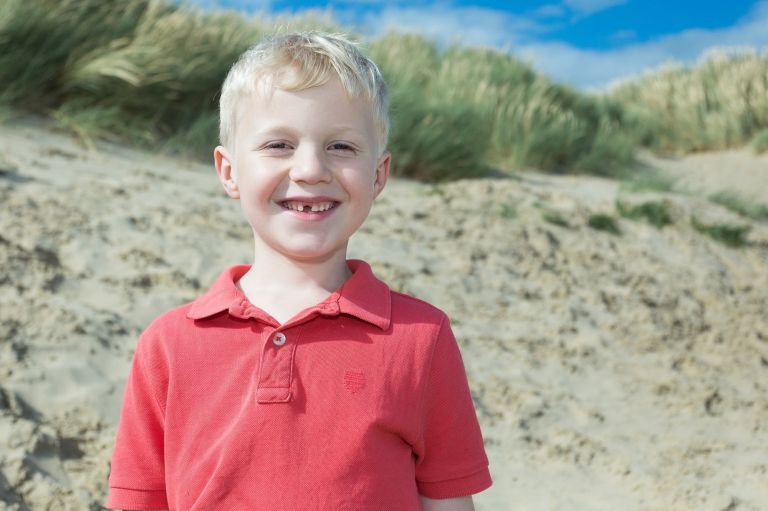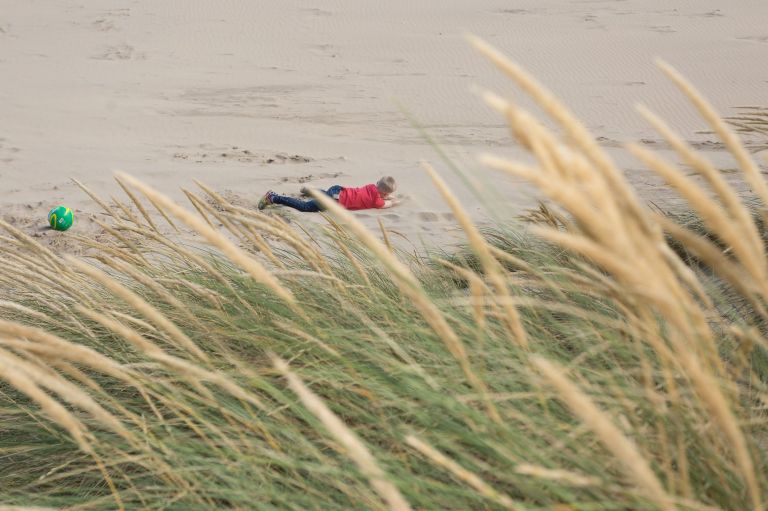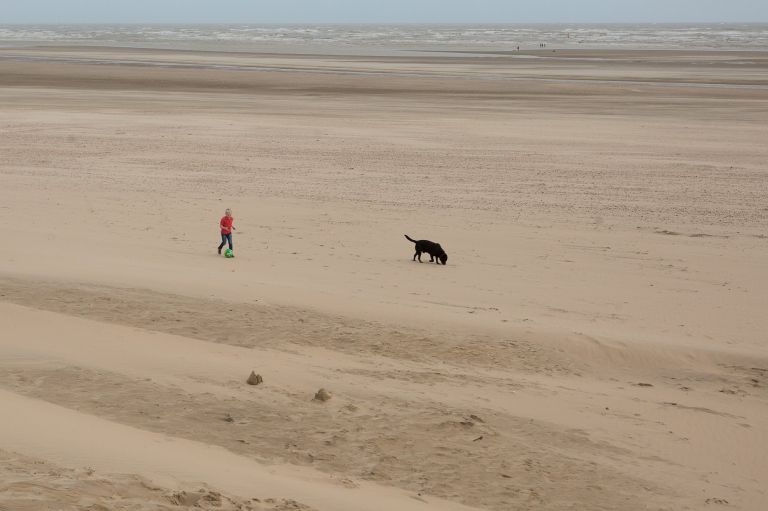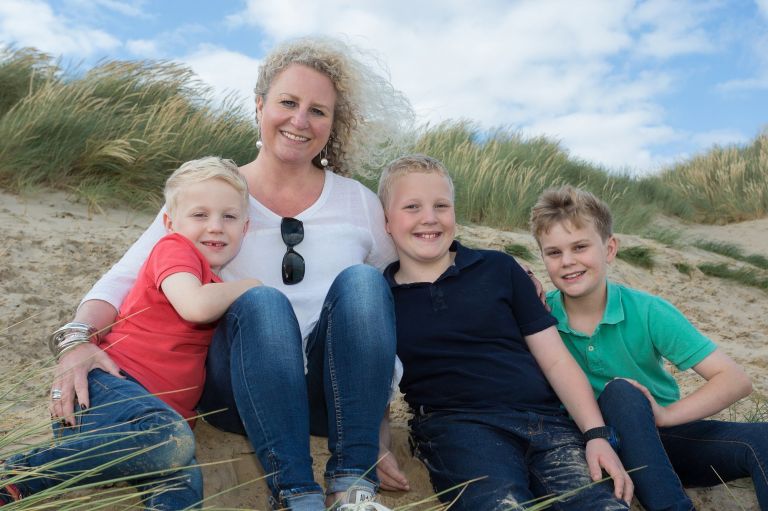 All too quickly our shoot is over – it has taken just a shade under an hour and a half and I am happy with the images I have captured. Now. I'd love to spend a few more hours at the beach, but I simply have too much work waiting for me when I get home. The boys have begun digging a hole with their hands into which the youngest brother has been deposited. Such great childhood memories! I say goodbye to Emma and the boys and make my way back across the sand dunes. Goodbye Camber Sands, until next time.
If you are considering having some relaxed family portraits captured of you and your loved ones, please don't hesitate to contact me. Call 07790 634140, email info@johnstarns.com or use the contact form below.