Family photographer Cranbrook
Here's a gorgeous Cranbrook family photographer shoot from late last Summer that I have been meaning to show you for some time.
Perhaps the biggest problem with being an 'environmental photographer' (the name sometimes given to those of us who make a living from photographing outside the confines of a big white studio space) is the weather. It can, of course, be incredibly variable. Sitting in my study as I write, we are experiencing a typical 'sunshine and showers' April day that leaves me longing for a sunny, warm Summers day instead of rushing off to turn the heating on!
Everyone naturally assumes that a sunny day is best for a portrait shoot, and in some ways they are right. A nice warm Summers day with a big blue sky and white fluffy clouds is a great backdrop but the downside is that direct harsh sunlight is not ideal; it can cast heavy shadows across faces, darken eye sockets if the sun is too high in the sky and force your subjects to squint if the sun in shining in their eyes.
I work closely with my clients to ensure that their shoot is most convenient for them and that can often mean fitting in with the demands of their family life – sporting events, homework & social lives all vie for space in the modern family, meaning that I may not get to photograph them at the optimum time of the day (or that the weather may not be quite as the forecast had predicted!) Under such circumstances, my favourite situations to shoot when there's full sunshine are either in the shade (where the light is diffused and soft – ideal for portrait photography) or to shoot into the sun and use flash to push a bit of light into the inevitable shadows.
This family photography shoot in Cranbrook was one of my favourites and one that I am particularly proud of – enjoy!
If you would like to book me or discuss a potential shoot, email me at info@johnstarns.com, call me on 07790 634140 or use the contact form below – I look forward to hearing from you!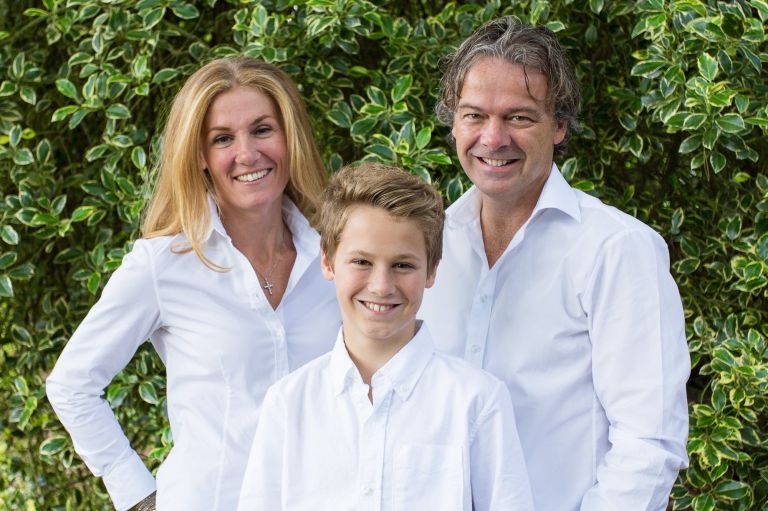 John Starns, Family photographer Cranbrook Kent